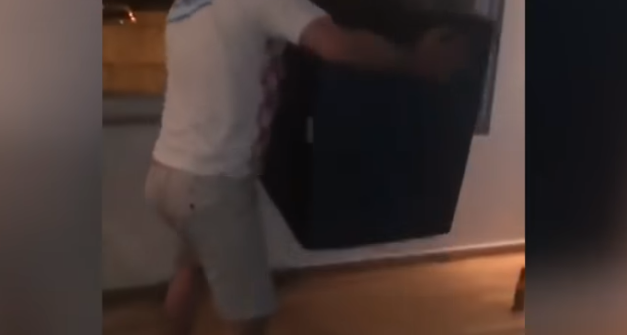 All Croatian fans were in trans-season in whole Croatia after the placement in the semi-finals of the World Cup, but nobody experienced that last night as a Croatian fan.
Every fan of Croatia football team had moments of crazy celebration last night for the semifinals, but this brother has made game over. After the match with Russia, a video appeared showing how happily he was throwing a couch out of the window.
Video became a hit across the World on social networks.