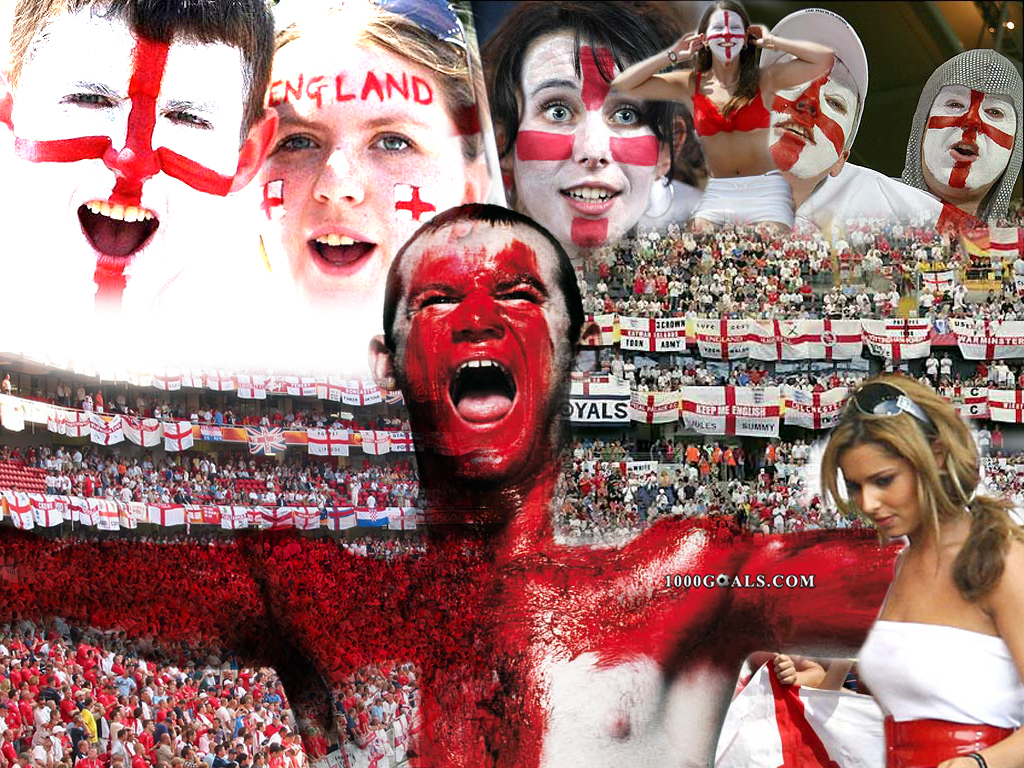 The individual members of any English football crowd will likely have dreadful, tone-deaf singing voices. But when thousands of people raise their voices together, inspired by the traditions of the team they love, the collective chorus is not only miraculously in tune, the harmony is powerful enough to stir even the hardest of hearts.
Most clubs in England have original songs that they have either been adopted as their own or that were written specifically for them. In no particular order, here are the 10 best soccer songs in England, as sung by the people who do it best.
1. Everton: "If You Know Your History (It's a Grand Old Team)"
Everton is a great old club with a great history, and they have a song that matches their aura perfectly. Middle finger to Liverpool and all.
"It's a grand old team to play for
And it's a grand old team to support
And if you know your history
It's enough to make your heart go
Whoooaa
We don't care what the redshite say
What the fuck do we care
Cos we only know that there's going to be a show
When the Everton boys are there
Everton
Everton"
2. Manchester United: "We'll Never Die"
The Red Devils sing a lot of footy classics ("Oh when the reds come marching in … " etc) but they also sing a famous old tune called "We'll Never Die" that is all their own and is both a sad eulogy and a rousing rallying cry. The song is a tribute to the Manchester United players killed in the tragic 1958 plane crash, and the subsequent rebuilding of the squad. The tune teaches casual fans that the club is about more than just Rooney and the Glazers.
"United's flag is deepest red
It shrouded all our Munich dead
Before their limbs grew stiff and cold
Their heart's blood dyed it's ev'ry fold
Then raise United's banner high
Beneath it's shade we'll live and die
So keep the faith and never fear
We'll keep the Red Flag flying here
We'll never die, we'll never die
We'll never die, we'll never die
We'll keep the Red flag flying high
'Cos Man United will never die"
3. Derby County: "Steve Bloomer's Watchin'"
With lyrics written by two Derby County fans and a melody stolen from an old Australian Rules Football song, "Steve Bloomer's Watchin'" has been the Rams' official tune since 1997.
The song is about the great Derby and England player from the early 20th century, Steve Bloomer. Bloomer was the game's first true superstar, scoring 317 goals in 536 first division appearances, and there is a bust of him next to the home dugout at Pride Park Stadium.
"Steve Bloomer's Watchin',
Helping them fight,
Guiding our heroes,
In the black and the white.
All teams who come here,
There's nowhere to hide,
Everyone is frightened,
Of that Derby pride."
4. Liverpool: "You'll Never Walk Alone"
Liverpool have several tunes that are all their own—"All Round the Fields of Anfield Road", for instance, is a wistful old tune about the club's successes through the years—but their most famous song is the old Rodgers and Hammerstein show tune "You'll Never Walk Alone."
While several clubs have also adopted the song – notably Glasgow Celtic – most soccer followers identify "YNWA" with the reds of Merseyside. The song was adopted by Bob Shankly and Liverpool in 1963 after it was re-recorded by Gerry and the Pacemakers – and the bittersweet lyrics and melody perfectly match the triumphant melancholy of being a Liverpool supporter. From the Miracle in Istanbul to the Hillsborough disaster, the song captures what it means to follow Liverpool.
5. Manchester City: "Blue Moon"
Adopted just recently in the mid-1990s, the supporters have made "Blue Moon" all their own, despite the plethora of blue teams out there. The scarf-raising renditions on the terraces of the Etihad during City's recent resurgence are spine tingling.
"Blue moon
Now I'm no longer alone
Without a dream in my heart
Without a love of my own."
Indeed.
6. West Ham United: "Blowing Bubbles"
The tune is almost 100 years old and has been West Ham's theme since the 1930s when, famously, then manager Charlie Paynter met a young West Ham footballer who looked like the model in an advertisement for dish soap. And the rest is history.
"I'm forever blowing bubbles,
Pretty bubbles in the air,
They fly so high,
Nearly reach the sky,
Then like my dreams,
They fade and die.
Fortune's always hiding,
I've looked everywhere,
I'm forever blowing bubbles,
Pretty bubbles in the air."
7. Newcastle United: "Blaydon Races"
Toon supporters sing this 19th-century Northern England folk song before, during and after every match—it's especially loud against local rival Sunderland, who have also adopted the song as their own. It is widely considered the unofficial anthem of Tyneside.
"I went to Blaydon Races
'Twas on the 9th of June
Eighteen Hundred and Sixty Two
On a Summer's Afternoon
We took the bus from Balmbras
And she was heavy laden
Away we went along Collingwood Street
That's on the Road to Blaydon"
8. Leeds United: "Marching on Together"
Leeds has seen its share of hard times as of late—financial problems, docked points and falling into the English 2nd division—but fans still show up every Saturday and give the club their full throated support. As such, this song is a fitting theme for the club.
An original song written in 1972 specifically for the team, it even spent a few weeks on the UK pop charts.
"We've been through it all together,
And we've had our ups and downs (UPS AND DOWNS!)
We're gonna stay with you forever,
At least until the world stops going round"
9. Chelsea: "Keep the Blue Flag Flying High"
Before Roman Abramovich bought the Blues and thrust them onto the world's soccer stage, they were a boutique club that saw most of its glory in the occasional cup run. So it makes sense there their official song is a rousing and fun song about heading to Wembley and waving the famous blue flag on the terraces of England's national stadium.
"Flying high, up in the sky,
We'll keep the blue flag flying high
From Stamford Bridge to Wembley
We'll keep the blue flag flying high"
10. Nottingham Forest: "We've Got the Whole World in Our Hands"
Written and performed by the band Paper Lace ("Billy Don't Be a Hero" and "The Night Chicago Died") and released by the club in February 1978, the song became the rallying cry for Brian Clough's Forest as they stormed their way to two straight European championships and a first division title.
The tune has since been adopted by fans of clubs throughout England, but it will always be associated first and foremost with Forest and the one-of-a-kind Brian Clough.